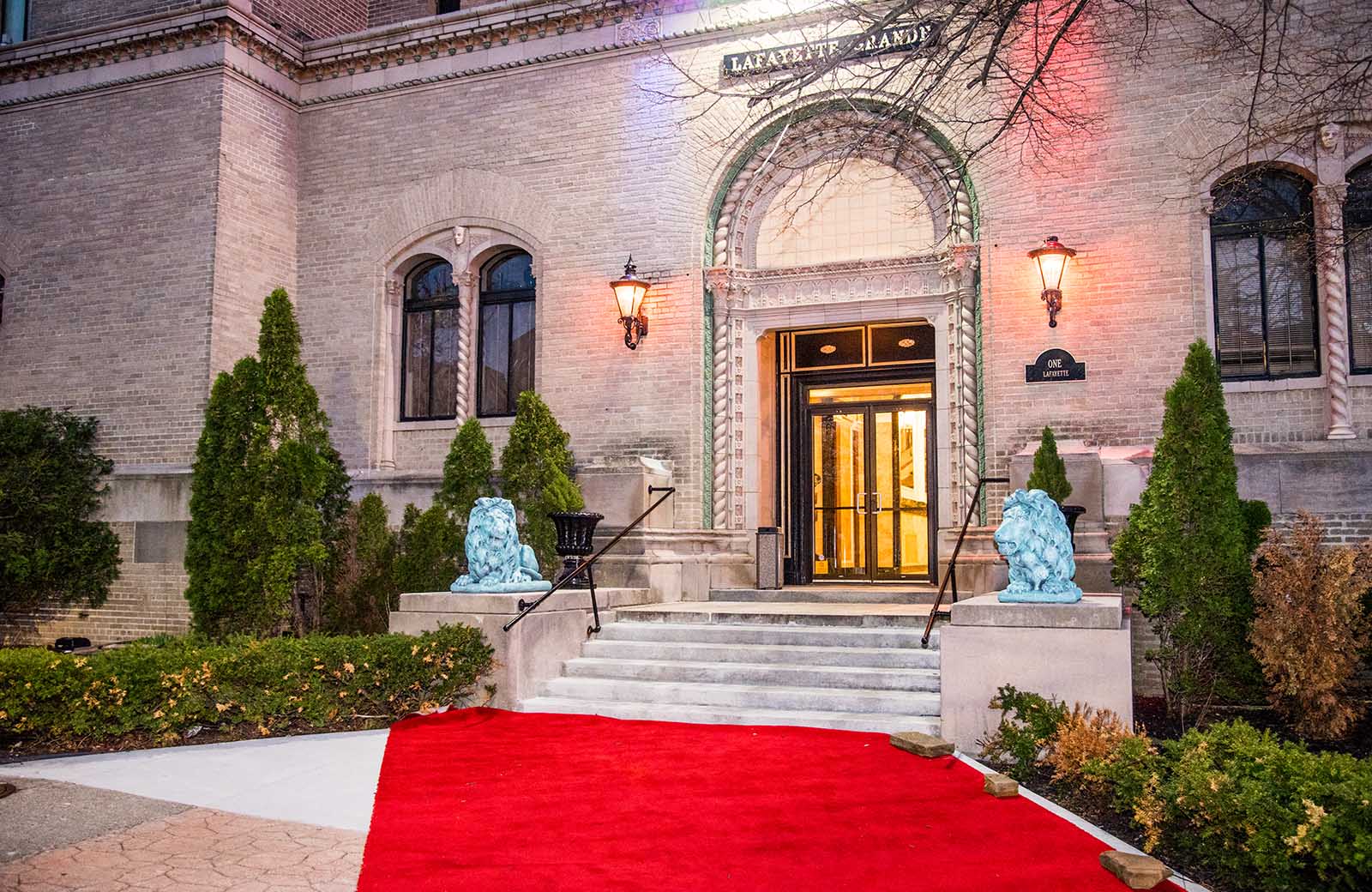 Downtown Pontiac is safe.
There is a whole new vibe and crowd in town.
Breweries abound – a whole new nightlife.
Your wedding should be at the Lafayette Grande.
There is a new vibe in town.
Mirroring the resurgence that is occurring in Detroit, the City of Pontiac is a magnet for artists, creators, and entrepreneurs who are transforming this edgy urban town into a city of their own design. Grassroot coalitions, community advocates, local residents and business owners are committed to the city's redevelopment.
Craft breweries like Filmore 13, and Exfermentation, glass artists, wood-workers, sculptures, sound engineers, creative agencies, digital agencies, and poets have made Pontiac home. They occupy the lofts or historic houses, just a short walking distance to the center. This creative energy is driving the city's revitalization.
Since 2015 Pontiac has the safest downtown in Oakland County
Pontiac's current administration is working closely with Oakland County government and Oakland University to remake Pontiac into a vibrant urban center. Noted urban design firms have been consulted to transform the city into a model of the new urbanism. Since Oakland County located its Sherriff's Department in the downtown district, the city has become the safest downtown in Oakland County. Read article here.
Things have changed and for the better
Pontiac is known for its great nightlife, which now includes the Strand Theater and the Pontiac Little Art Theatre. Famous for Halloween festivities, seasonal festivals, celebrations, cemetery walks, Dream Cruise events and the Pontiac Art Crawl are bringing crowds to the downtown.
The city is home to sporting venues such as the M1 Concourse, Wesson Tennis Club, Ultimate Soccer Arena, and the Michigan Soccer Association. United Shore Mortgage and Auch Construction are some of the noted companies to have recently moved their headquarters to Pontiac and more investment is coming.
The Lafayette Grande is a one-of-a-kind venue
Pontiac is graced with many architectural gems from the early 20th century, and the Lafayette Grand is the Crowned Jewel.