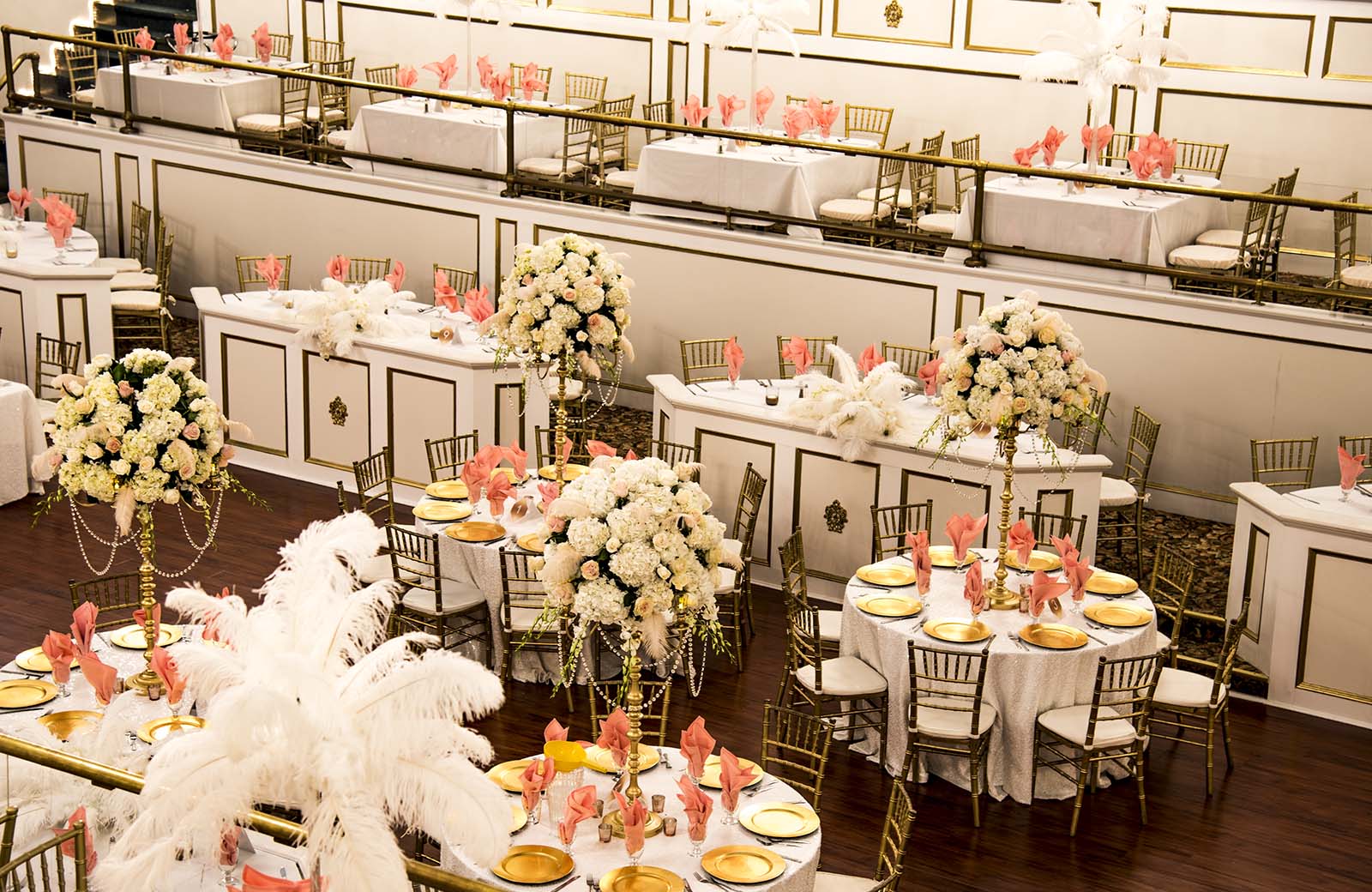 Take a trip back in time. The Crystal Ballroom is reminiscent of an age of grand parties, alcohol prohibition (phew, glad that's over), flappers and every man owned a tuxedo. Host your event in the most dignified and majestic setting in all of Oakland County.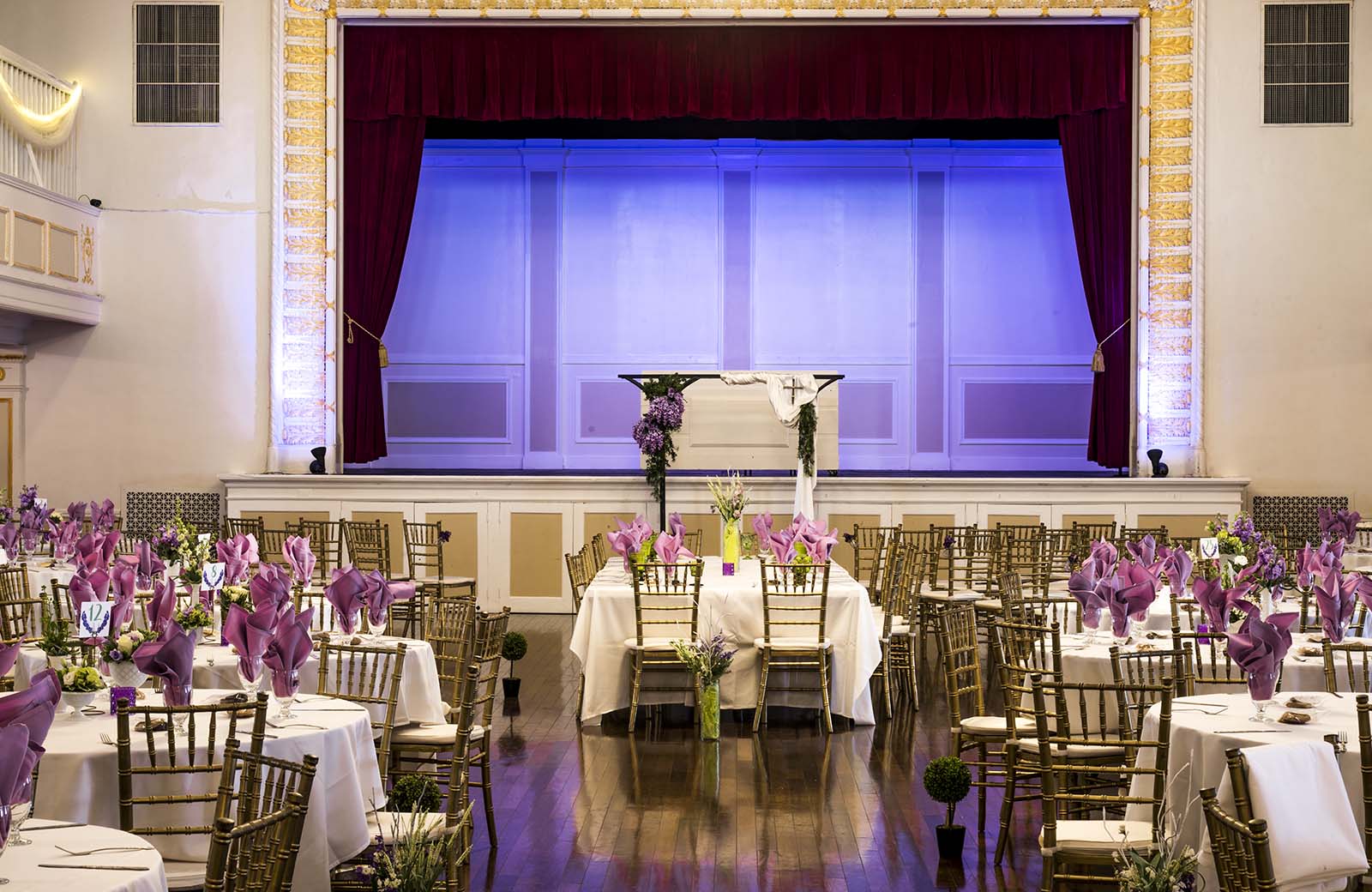 Take the century-old opulent winding staircase or the beautifully maintained vintage elevator to the second floor where magnificent hardwood floors will make your feet start to dance. High ceilings, and amazing accents lining the mezzanine floor give this ballroom the warmest and most elegant feeling possible. If that's not enough, it even has a stage.
""The food was incredible, the service was beyond amazing, the staff would do anything to make us happy, and the ballroom is just spectacular!"


Phyllis Bond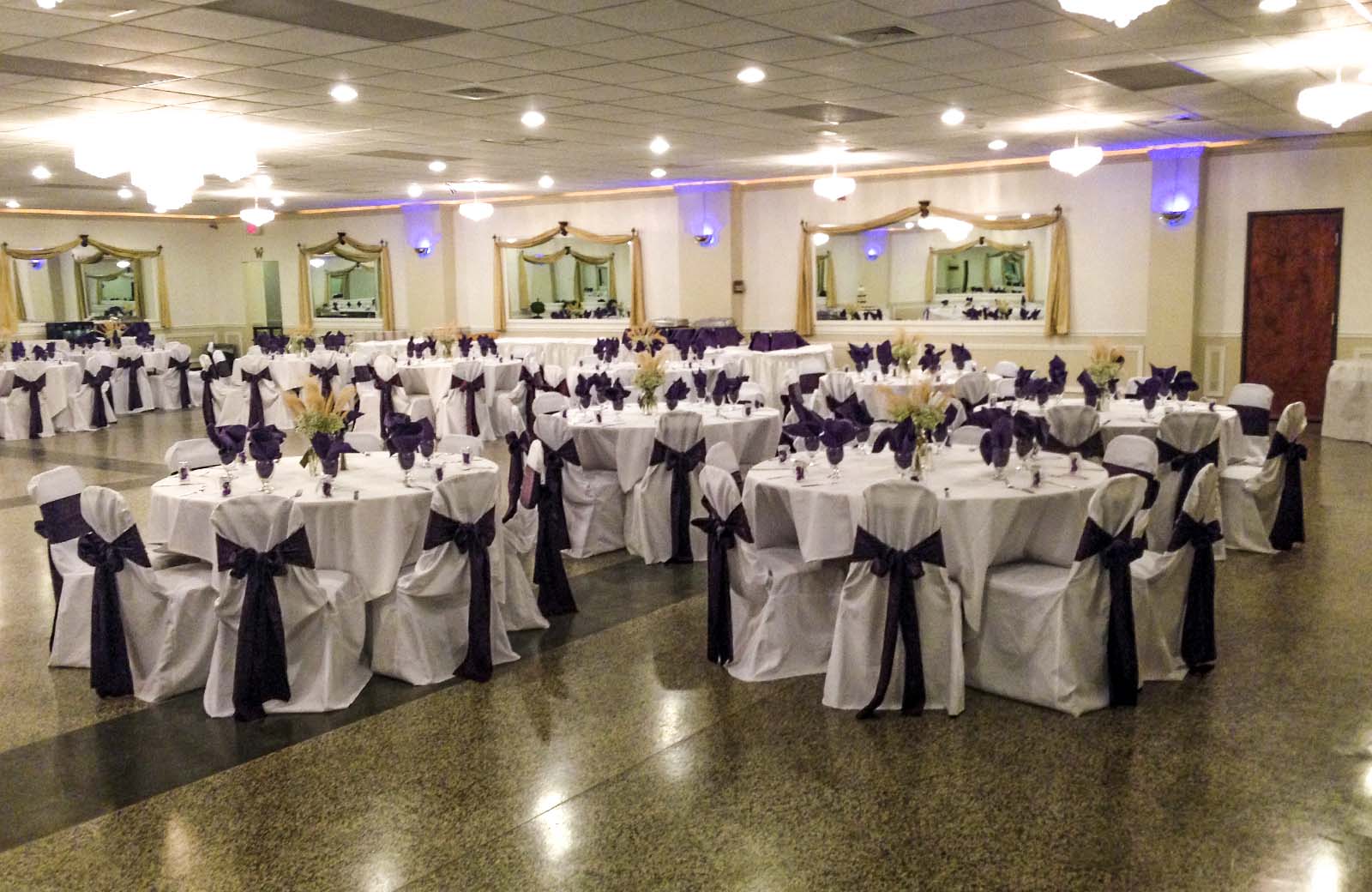 For a smaller intimate gathering, we have the Lafayette Ballroom. Elegant drapery lining the ornately decorated walls, a private bar, and the terrazzo floors glimmer in the light. The Lafayette Ballroom on the main level, very easily accessible, and is perfect for the smaller event, shower or party.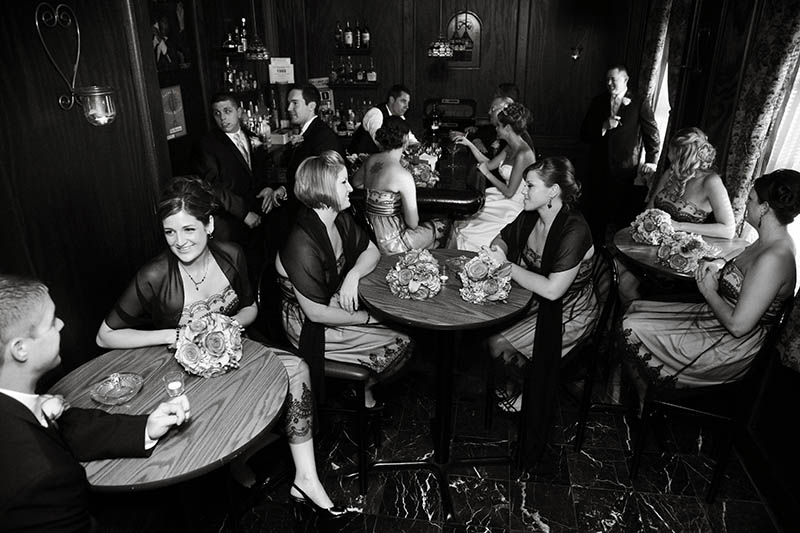 The deep wooden paneling, marble floors, and marble bar are rich and decadent; it's possible Humphrey Bogart may show up (no we're not haunted). But if you want to see where your great-grandparents went during the prohibition, this magnificent room for smaller events is remarkably reminiscent of the speakeasies of the 1920s.